My Funny Retrieve Story to be posted on Judith Mole's Podcast in Cross Country Magazine's Online Section.
. .
Coming back after a day flying Quest Mt. at Malakwa BC, we stopped in Sicamous for dinner and beer before returning to HG / PG Pardise. Vernon here in FlyOk land in Beautiful British Columbia. We live in the Okanagan, which is an OK place to fly, so our Okanagan Soaring Association website is
http://www.FlyOK.ca/
(Club Moto is "
More Flying Sites than Pilots
.")
Crazy Creek Waterfalls and Hotsprings
is an ideal launching area into Eagle Pass, Quest Mountain and Mount Griffin. We launched off upper launch at Quest Mt.
Quest Mountain Launch.
(
A local "secret" site
.)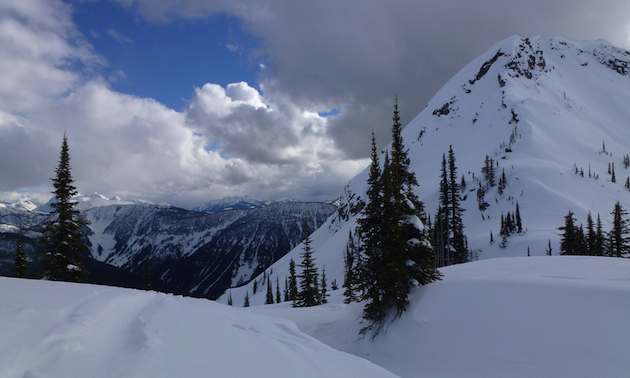 Sicamous Sands LZ. as seen from the Sicamous BC Hang Gliding launch ramp.
Site Guide:
viewtopic.php?f=10&t=136
The view overlooking Mara Lake to the SW and the SW arm of "H shaped" Shuswap Lake.
Right click on the image to see it in its full sized glory

.
I was right thirst too, and poured down my share, for sure… quite a number. Koff Koff.
So when it was time to go, I realized that I had drunk the least - while the rest of the gang was half cut. So I grabbed the keys and drove. The rest of the idiots immediately broke out fresh beer out of a large case - the
second
we got in the car.
No need to tell you what's a gonna happen eh?
Beer to Survive 274 k
Yep. Not one mile south of town, we ran into an
RCMP
Drink Driving Road Block.
I was a nervous wreck. I was a Safety Specialist in real live, and an arrest like that could have cost me a primo good job for my entire lifetime.
(Most interesting job, most stimulating, most educational, most rewarding, most satisfying and one of the highest paid jobs on planet earth.)
Especially nowadays since Occupational Health and Safety (
OCHS
) became a "Critical Shortage" skills area.
So when I rolled down the window, I said "Good Constatnoon Offrible (
instead of Good Afternoon Constable
.) He broke down completely right then and there... started off on a good foot.
He asked for Driver ID, License and Registration. "I said dunno where that is - the owner is in the back - way too drunk to drive.
- I'm the Designated Driver." (
Thank God I thought to say that
.)
He patted me on the shoulder resoundingly saying
"THAT'S WHAT WE LIKE TO HEAR!!!"
"Off you go! Have a great day."
(The stench pouring out of the back hiding the beer on my breath)
- And turned his attention to the next vehicle heading south down the highway.
I hit the gas pedal, the blind drunk idiots behind me at once raised their beers in a
LOUD LOUD
toast to me - distracting drunk me so much I drove over the entire oncoming lane... right into the ditch.
I barely recovered and wove left and right until out of site from the
RCMP
… still distracted by the next car full of yabbos.
Memory Lane
of this Hang Gliding trip. Poured into the van (I can't recall which van held which group) included:
Lew Neilson, Larry Thompson, Andrew Barber-Starkey, Marshall Antonishuk, Ron Martin,
Boyd Goodwin, Bruce Cannon, John Barber, Miles Hopkins, John Huddart, Bob Brewis, Dick Troner.
Tnx for this goes out to Judith Mole, from Fred T. L. Wilson.
A great idea for XC Magazine Judith!
Yours FriedEd <===<-:
(A Smiley that has Tied One On!)
____________________
Winter Blues Reading Material
+
XC Magazine's Tuesday Tips
+
Flytec Tips of the Week
+
Event Management Support